Signature of the Financing Contract between FPM SA and COOPEC BAGIRA, Ceremony of 10/08/2021 in Bukavu.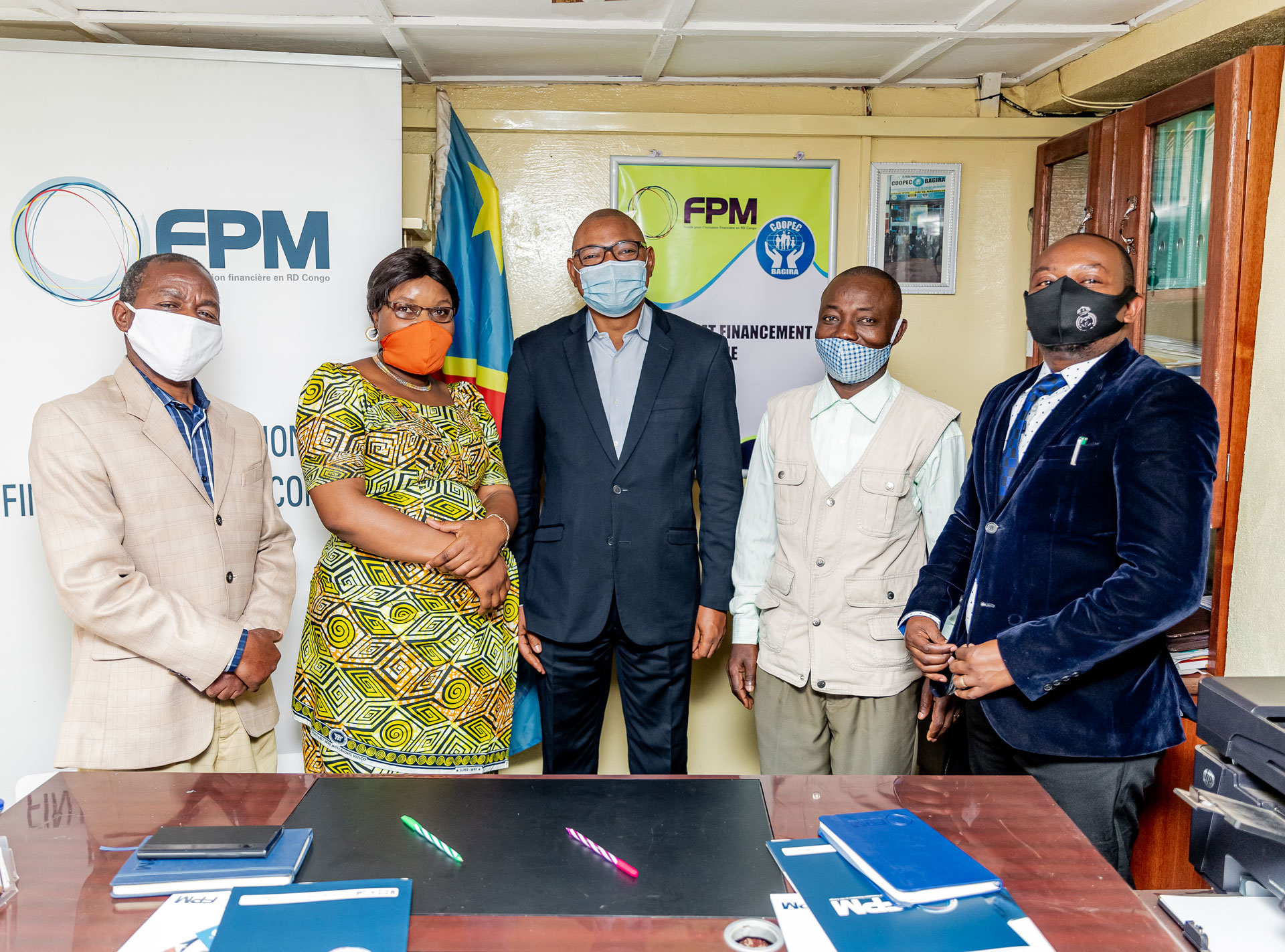 he FPM, for financial inclusion in DR Congo, through its financing vehicle, the FPM SA represented by its General Manager, Mr. Carlos KALAMBAY KABANGU signed, Tuesday, August 10, 2021 at the headquarters of BAGIRA in the city of Bukavu a financing contract in favor of the COOPEC, represented by its manager Mr. Christophe MUSHIZI
BAGIRA is a savings and credit cooperative operating in Bukavu in the Democratic Republic of Congo since 1976. Its mission is to offer accessible, simple and reliable financial services to its members through a diversified offer such as
– Housing credit,
– commercial credit,
– group credit and social credit etc.
Note that COOPEC BAGIRA currently has 1 branch, however it is working effectively to improve and diversify its offer of financial products that contributes to the development of the economy in the region of South Kivu.