Signature of a technical assistance contract between the FPM ASBL and the MFI HEKIMA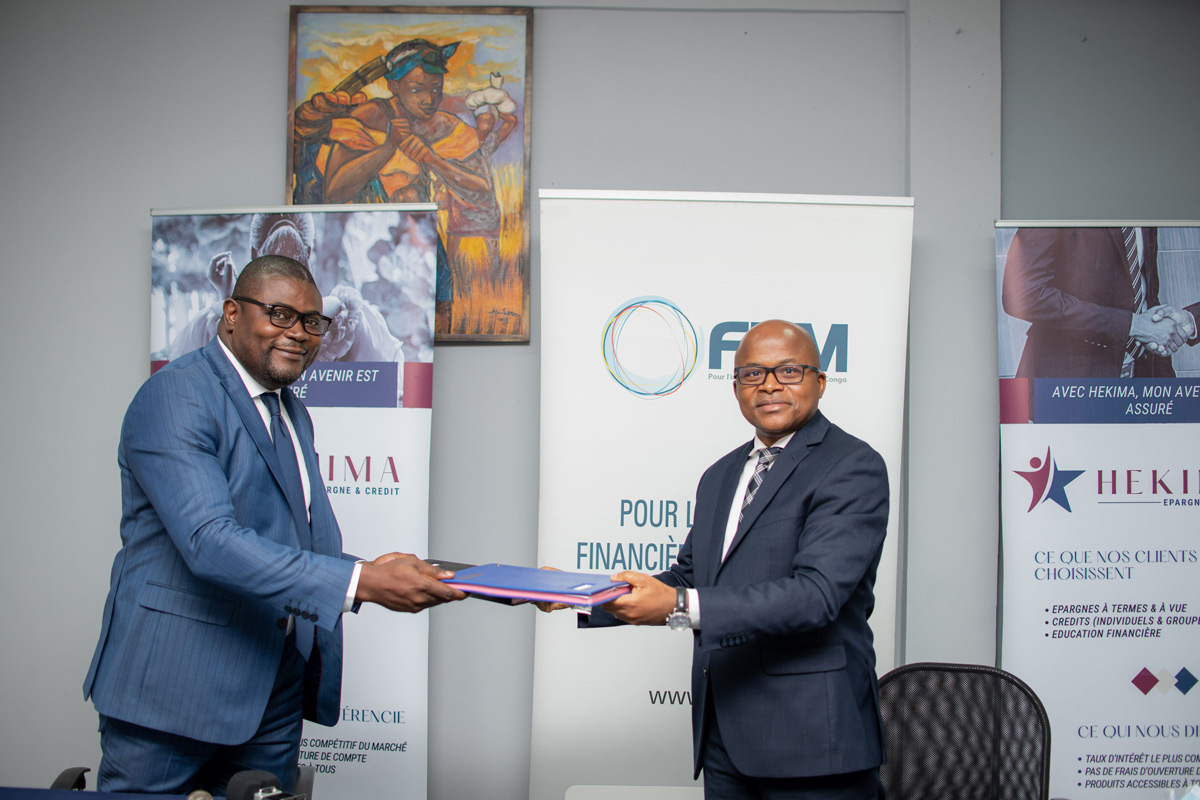 The FPM ASBL represented by its General Manager, Mr. Jean-Claude THETIKA signed, on Monday 21 March 2022 in Kinshasa, the sixth technical assistance contract with the MFI HEKIMA, represented by its General Manager Mr. Laurent Daddy YAMBA MENAYAME.
The MPF is an actor that contributes to the emergence of a sustainable offer of quality financial services in favour of micro, small and medium enterprises (MSMEs) as well as low-income people. By signing this technical assistance partnership, the FPM ASBL and the MFI HEKIMA have decided to continue their joint contribution to the provision of better financial services for MSMEs and low-income people in the DRC, which is a strategic sector for the country's development.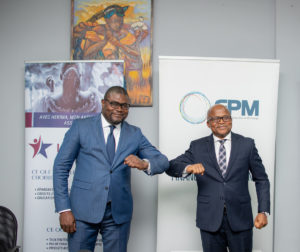 The MPF was created in 2007 as the micro component of the Microfinance Sector Support Programme (PASMIF). It has been providing technical assistance to the Congolese financial sector since November 2010 in the form of a non-profit association (ASBL) under Congolese law, thanks to funding from its donors: the German Financial Cooperation (KfW), the French Development Agency (AFD), the World Bank and the UNDP/UNCDF.
Created in 2003 by World Relief, with the financial support of USAID, the MFI HEKIMA is a microfinance institution working in the regions of Kivu (North and South Kivu). It has undergone two institutional transformations: in 2007 it became a 2nd category microcredit company (without the possibility of collecting savings), then in 2017 with the support of the FPM ASBL it became a microfinance company that expanded its product offering (including savings).
The present partnership aims to initiate the digital transition of the MFI HEKIMA in order to enable it to diversify its product offering and better exploit its growth potential. To this end, the FPM ASBL proposes a 2-year support plan structured around three main areas. These are as follows
Area I: Support for the digital transition
Axis II: Product diversification
Axis III: Support for regional expansion with the operationalisation of a new physical agency in rural areas.