Gender Promotion through the National Financial Education Program (PNEF)
As part of the 2019 training program, FPM organised a training on financial education (PNEF) in FPM training room from 19 to 23 August 2019.
For more than 3 years now, FPM has dedicated this training to a mixed audience composed mainly of men and women, but for this year out of a total of 6 sessions organized in the following cities: Lubumbashi, Boma, Bukavu, Kananga, Bandundu and Kinshasa. FPM dedicated the Kinshasa session to an all-women audience as part of gender promotion.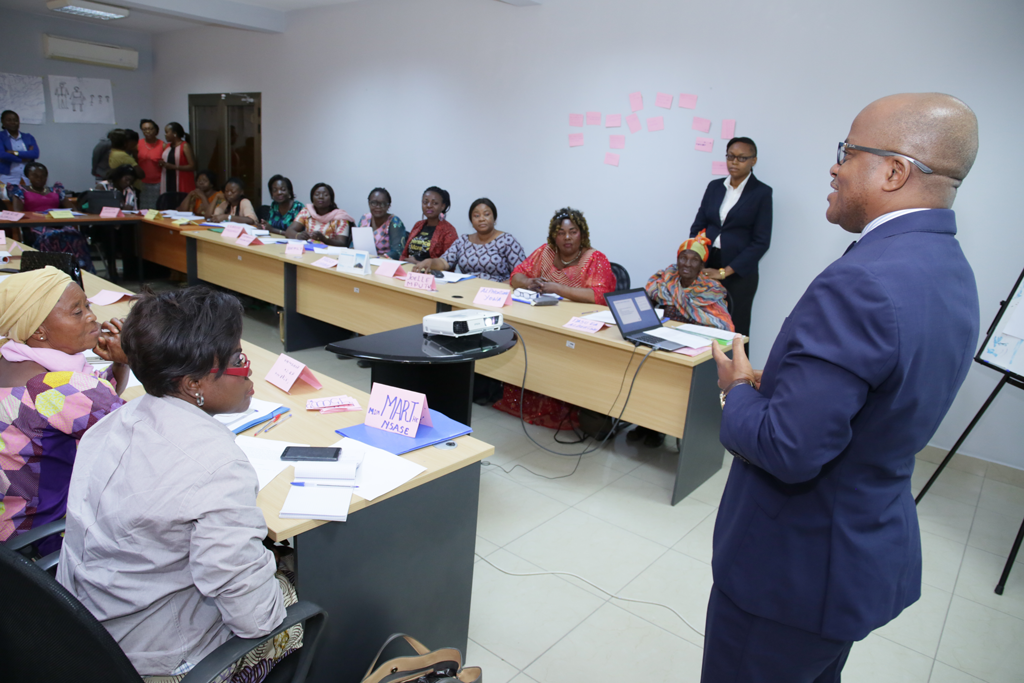 The gender aspect is essential for any institution that wants to be balanced and show no discrimination with regard to this theme and FPM has opted for gender promotion also in its 2019 training program.
This training brought together at least 30 participants, including women traders engaged in income-generating activities and clients of various financial institutions (Raw bank, BOA, Equity bank, Advans Banque, FINCA, IFOD, VisionFund, BAOBAB and GUILGAL).
The main objective of this training was to equip participants with the knowledge, skills and confidence necessary for optimal management of their personal finances by encouraging them to save regularly in approved financial institutions and for well-defined objectives; to prepare budgets that take into account income, expenses and financial objectives, to monitor them, to respect them and to produce financial statements, which are essential for the proper management of their wealth….
The participants expressed their satisfaction and thanked FPM ASBL for having organized such a training and invited them to participate. They recommend this same training to other women based on the adage: "educating a woman is educating a nation".