The FPM ASBL and ÉLAN RDC join forces to face the Covid crisis-19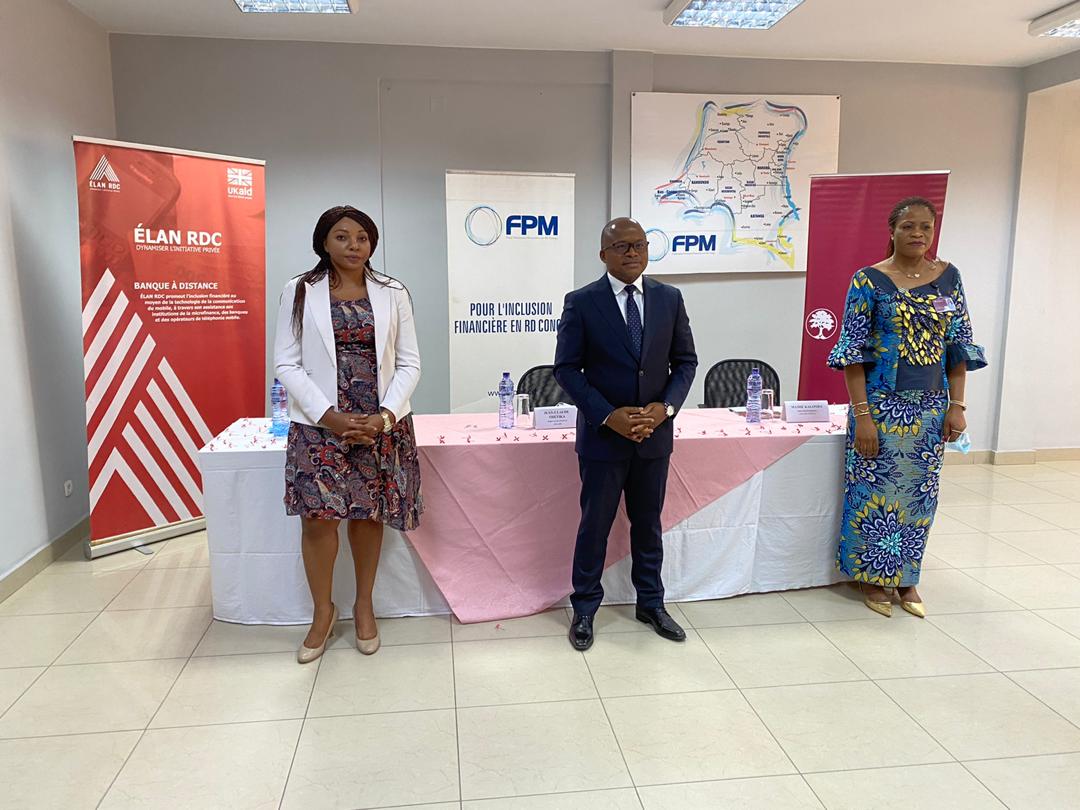 The FPM ASBL and ÉLAN RDC grant technical and financial support to the microfinance institution FINCA RD Congo SA to face the consequences of the Covid crisis-19
FPM ASBL is a fund whose vision is to reduce poverty and improve the living conditions of the people in DR Congo. It aims to support the construction and development of an inclusive and responsible financial system by offering technical assistance services tailored to financial institutions serving micro, small and medium enterprises (MSMEs) and low-income working populations with real development potential.
To achieve this, the FPM relies on financial institutions, to which it provides technical assistance services through the FPM ASBL, its technical support vehicle, and financing through the FPM SA. The technical assistance services include the following axes:
Direct technical assistance (for the benefit of partner financial institutions) ;
Forums and training for professionals of the Congolese financial sector;
Market studies aimed at improving financial inclusion.
ÉLAN RDC is a private sector development program of the British Cooperation (UKAID), which is implemented by Adam Smith International. ÉLAN RDC aims to promote sustainable and inclusive economic development through entrepreneurs and enterprises in the DRC, and addresses the root causes of market failure and barriers to inclusive growth. To do so, the program supports the private sector and market actors to design and disseminate new economic models that can increase the incomes of small producers, entrepreneurs, and the poorest consumers. The program primarily targets the sectors of agriculture, renewable energy, and access to finance.
The two institutions (FPM ASBL and ÉLAN RDC) in partnership provide financial and technical support to the MFI FINCA RD Congo SA to help it maintain and increase its presence among its clientele hard hit by the effects of the Covid-19 crisis.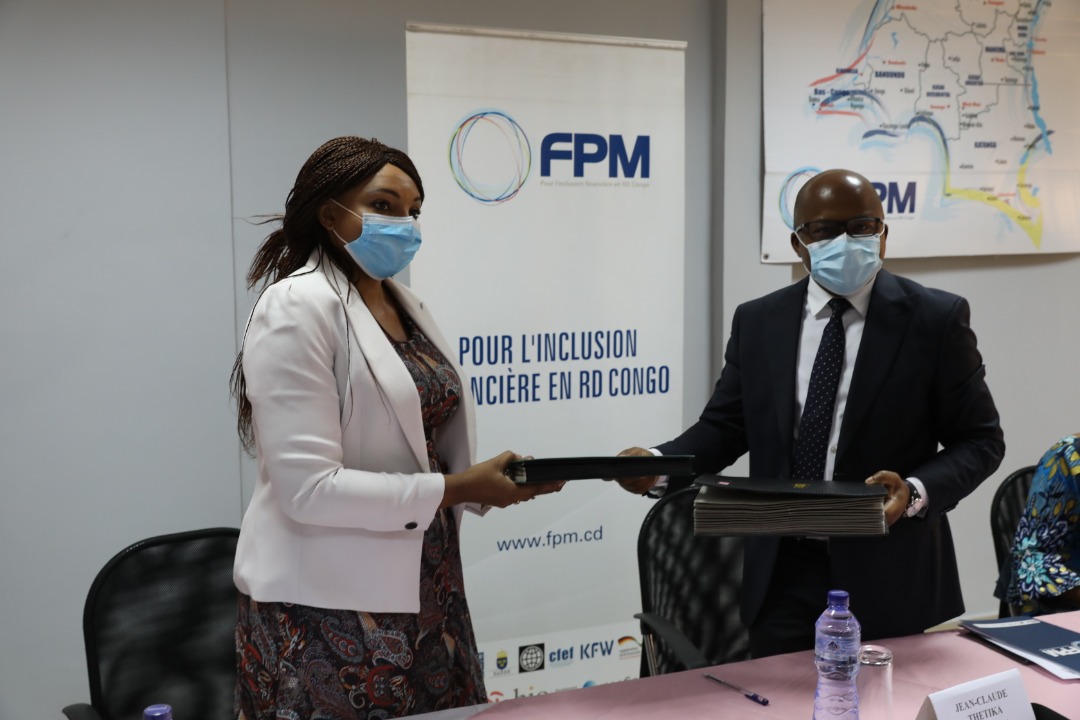 This support to the MFI FINCA RD Congo SA is twofold, namely (1) A crisis technical assistance through the FPM ASBL whose intervention concerns the optimization of the credit activity, the support to the digital strategy and urgent actions in the framework of responsible finance. Support from the FPM ASBL will help mitigate the effects on the loan portfolio, increase the rate of use of FINCA RD Congo SA's digital financial services in areas with a high concentration of activities and promote responsible finance in the context of the COVID-19 crisis.
(2) Financial assistance through the FPM ASBL and ÉLAN RDC to help the institution promote new loans to MSMEs in priority sectors, particularly agri-food and health protection products. The support is aimed in particular at reducing risk and encouraging financial institutions to continue lending to MSMEs in this time of crisis.