FPM ASBL grants a technical and financial support to the microfinance institution TUJENGE PAMOJA to face the effects of the Covid crisis-19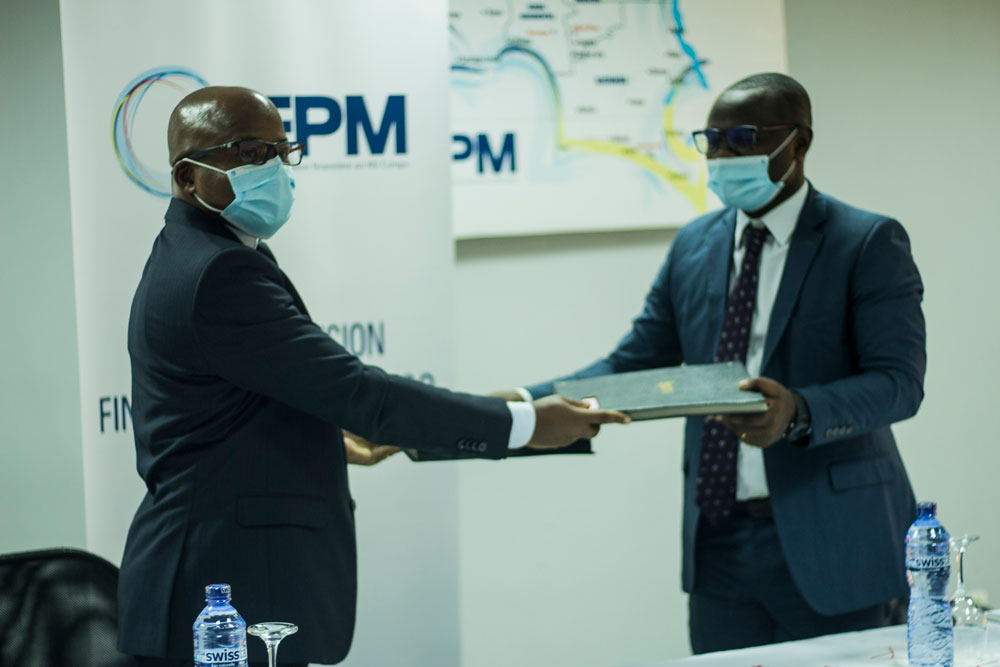 The FPM ASBL, Fund for Financial Inclusion represented by its Managing Director, Jean Claude Thetika, signed, on Wednesday October 14 at its headquarters in Kinshasa, a crisis technical assistance contract with the Microfinance Institution "Tujenge Pamoja SA", represented by its Chairman of the Board of Directors, Father Oswald MUSONI and its Managing Director, David Butungane, in order to strengthen the latter's risk management framework during and after the covid-19 pandemic crisis.
This partnership will make it possible to implement a global risk management framework to which the directors and managers will rely for proactive management in times of crisis and to accompany the institution in the development of strategies aimed at adapting the offer of its financial services to the current context and the needs of its clients. Moreover, the intervention of the FPM ASBL aims to analyze the opportunities to develop digital financial services in order to allow the MFI TUJENGE PAMOJA SA to better serve its clients in this difficult period.
"The Covid-19 crisis has seriously impacted the financial sector. It is within this framework that the WHF considered it important to accompany financial institutions during the crisis. This partnership of crisis technical assistance signed with the MFI TUJENGE PAMOJA SA is part of the framework of mitigating the effects of the crisis in addition to the efforts already undertaken by this institution" explained the CEO of the FPM ASBL.
The MD of the MFI TUJENGE PAMOJA added: "With the covid-19 crisis several changes have been recorded on the market, the habits of our clients in terms of supply and sales as well as the environment itself has also undergone changes. New risks have appeared, hence the need for this partnership with the FPM ASBL which has a great expertise of the Congolese financial system so that we can face the effects of the crisis. "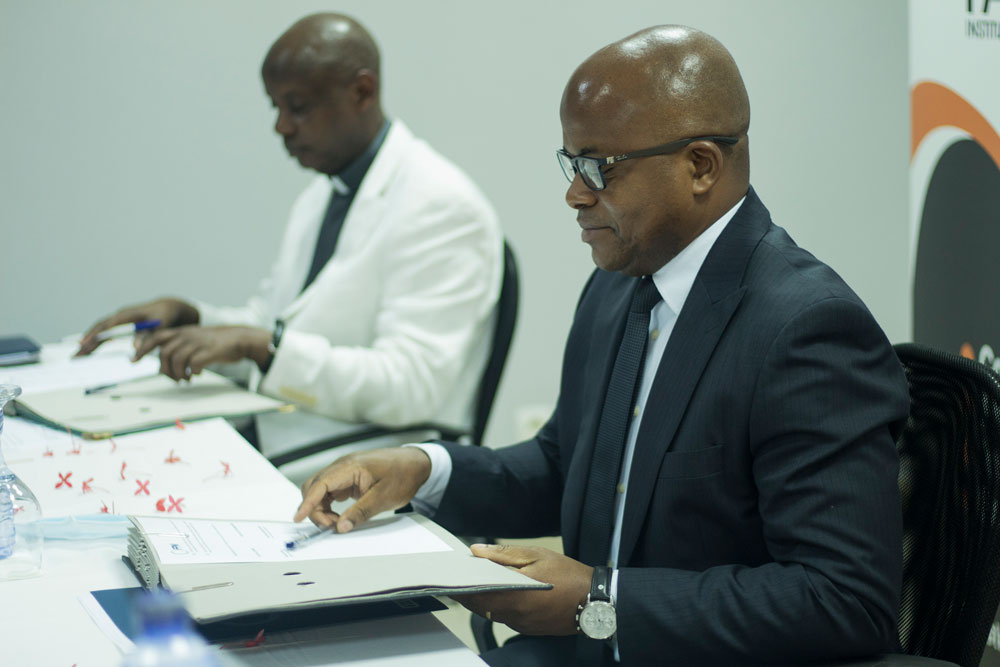 TUJENGE PAMOJA MFI is a microfinance institution that operates in the city of Goma where it enjoys a good reputation. It was created in 2007 as a savings and credit cooperative at the initiative of Caritas Goma. In order to align its business model to its institutional form, it was successfully transformed in 2019 into a microfinance institution (MFI) with the technical support of the FPM ASBL.
As a reminder, the FPM ASBL is a fund that contributes to poverty reduction in DR Congo by promoting the development of a sustainable offer of financial services accessible to Micro, Small and Medium Enterprises (MSMEs) and low-income populations. To achieve this, the FPM relies on financial institutions, to which it provides technical assistance services and financing. These technical assistance services include the following: – Direct technical assistance (for the benefit of partner financial institutions); – Forums and training for Congolese financial market professionals; – Market studies aimed at improving financial inclusion.