7th Edition of the Access to Finance Forum "FAAF 2017"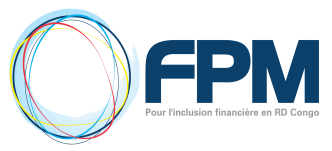 FPM ASBL, the Financial Inclusion Fund in the Democratic Republic of Congo, is organizing this Saturday, June 24, 2017, from 9:00 am to 5:00 pm, the 7th edition of the Access to Finance Forum (FAAF 2017) at the Université Protestante au Congo (UPC).
Poor access to finance is one of the major constraints to the development of micro, small and medium-sized enterprises in the DRC. One of the main difficulties that MSMEs face when trying to access funding seems to be the lack of information and training.
In addition, they face regulatory inflexibility from state institutions (taxes, duties, legal provisions) in front of which they are powerless.
The Access to Finance Forum is a major event in the Congolese economic landscape and has the general objective of bringing financial institutions and promoters closer to small and medium-sized enterprises by allowing them to reflect and exchange ideas in technical workshops on the theme of entrepreneurship and access to finance.
The main theme of this 7th edition is "Growth and financing of the company". 400 SMEs are expected to take part in this event. The highlights of the 2017 Access to Finance Forum are as follows:
An opening ceremony;
Three technical workshops where entrepreneurs will be informed and trained on:
– Business development planning;
– Risk management of a company: management and monitoring of activities;
– Setting up and financing an investment project.
B2B meetings, a dedicated area where entrepreneurs meet financial institutions in the space of a pre-arranged appointment;
A networking space: an exhibition area for products and services.
Press Relations
Information: 00 243 99 27 95 63